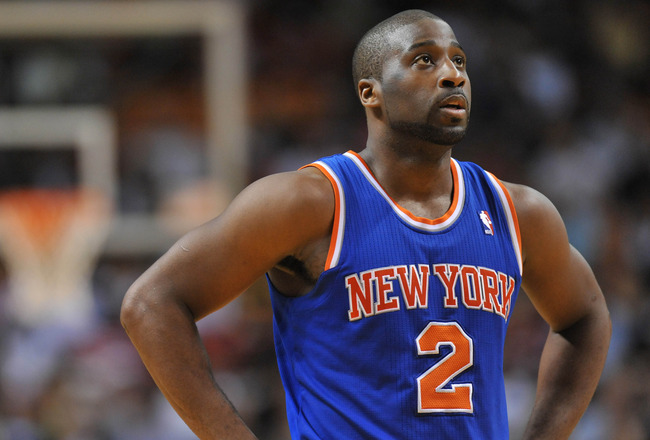 USA Today Sports
Several former Tar Heels were in action in the NBA and overseas on Sunday night. Here is a recap of some of the players in action.
NBA
Raymond Felton had 20 points and five assist in the Knicks loss to the Los Angeles Clippers. Felton and Carmelo Anthony combined for 62 of the New York's 88 points and they were the only two players who had double digits in points.
Ty Lawson 29 points, six rebounds and nine assist in the Nuggets triple overtime loss to the Boston Celtics. He also led both teams by playing 55 minutes.
Danny Green had 14 points for the Spurs in the win over the Nets.
Kendall Marshall continues to see more playing time Phoenix, as he seen 26 minutes in the loss to the Thunder on Sunday night.
Ed Davis had four points in 11 minutes in the Grizzlies victory of the Timberwolves.
Antwan Jamison had three points in the Lakers loss to the Heat.
Overseas
Justin Knox had six points and six rebounds as Vestelspor loss on Sunday night in Turkey.
Deon Thompson struggled in ALBA Berlin's loss on Sunday night as he was in foul trouble much of the night and six points.
Sean May had 18 points and 11 rebounds while Jawad Williams had nine points and 5 assist as Paris-Levallois had a two point victory over Poiters on Saturday night in France.
Will Graves had 13 points and three rebounds in Malvin's two point victory in Uruguay on Friday night.