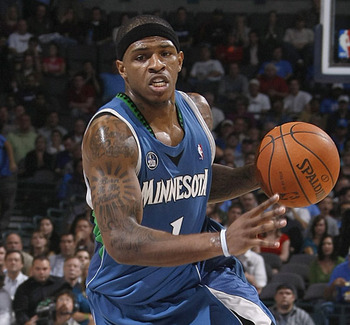 Rashad McCants
signed
with the Caciques de Humacao of the Puerto Rican professional basketball league. Their season, which is thirty games long, will begin in March. McCants should be making about $20,000 a month plus living expenses. McCants has been out of the NBA since 2009 and despite a few good workouts with teams in the league, he has been unable to catch on with any team. Claiming to be "
blackballed
" from the NBA, a fresh start in Puerto Rico could be very beneficial for McCants. McCants has always had the talent to
succeed but seems to lack mental toughness needed to compete at a professional level. McCants is down to his last opportunities and success in Puerto Rico could have NBA general managers looking at McCants once again. The Caciques de Humacao also signed former Arizona State Sun Devil Ike Diogu. There are also teams in the Puerto Rican league that have expressed interest in Allen Iverson.