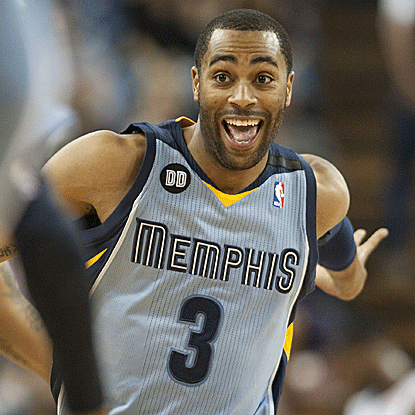 (US Presswire)
The Memphis Grizzlies have agreed to
trade
former Tar Heel Wayne Ellington to the Cleveland Cavaliers. Ellington was traded from Minnesota to Memphis in the off season over the summer. Ellington
averaged
5.5 points and 17 minutes a game off the bench for the Grizzlies this season. Ellington is expected to have the same role for Cleveland as a backup to rookie,
Syracuse
Pro Dion Waiters, who is having a Rookie of the Year caliber season. Since Ellington has entered the league he is struggled to find his role on a team. He could be a very good role player for a playoff team, but he has yet to play an entire season for a non-lottery team.
Memphis also trades Marcus Speights and Josh Selby to Cleveland. This move helps Memphis get below the NBA luxury tax threshold without having to trade one of their key players like Rudy Gay or Zach Randolph. For Cleveland this gives them two players in Speights and Ellington who will contribute off the bench.