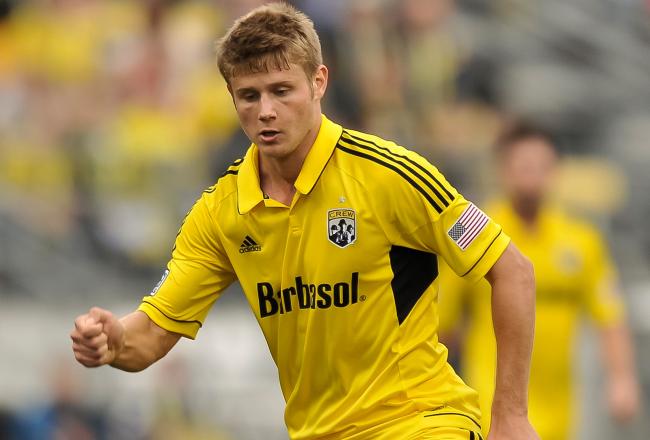 (Jamie Sabau/Getty Images)
Former Tar Heel Midfielder for the 2011 NCAA Men's Soccer Championship team, Kirk Urso, was
pronounced dead
at 1:50 am Sunday morning at Grant Medical Center in Columbus, Ohio. The Columbus Dispatch posted the 911 call that led police to the bar Urso was found. The caller
said
, "Its a very drunk person who fell down and now is unconscious." Police were on the scene immediately. An autopsy performed Monday did not determine the cause of death. The corner said she would need to wait for the toxicology reports before the cause of death is known. During the autopsy the corner did find a "non-specific cardiac change" that could have resulted in his death. As of right now the corner believes the death is of natural causes.
Sunday morning twitter was filled with many condolences from the Tar Heel family including Mia Hamm, John Henson and Kendall Marshall. After winning the NCAA championship last fall Urso said "My whole college career has been awesome, but there was something extra about this team. To cap it off with this is something I am going to remember the rest of my life." He also played for the United States under-17 team in 2007.
Carolina Athletic Director Bubba Cunningham
issued
this statement:
"In the very brief time I spent with Kirk it became evident that he was a natural leader. His enthusiasm was contagious to all who knew him. He had a positive and inspirational impact on his team, and many other student-athletes at Carolina. Our deepest sympathy and condolences go out to Kirk's family and friends. His teammates and fellow
students
are devastated by the news and we will do all we can to support them and his family in this incredibly tragic and sorrowful time."
It seems for now as we mourn the loss of this tragedy we will have to wait a few weeks before we get answers.